Making of Cannes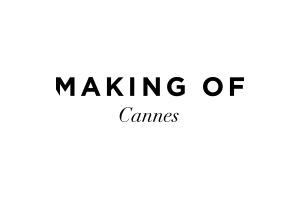 Making Of – Perfume, a Childhood Memory -

One Fragrance, A Thousand Stories

"Show without revealing too much and leave each person free to pursue their dream."
Inspired by the arts, and more specifically, that special ambiance behind the scenes, Audrey Courbier, founder and creator of Making Of perfumes, invites you to create your own olfactory experience. Here, they take the first step; then it's up to you to take it to the next level. Because each fragrance immerses you in a universe, it's a real story. They give you the theme, inspired by beauty and luxury; you write the lines. This is a new experience in the art of perfumery, where each person's character and skin redefines the fragrance. Their goal ? To create a dream.
Like in a movie, where each scene is unique, Making Of invites you to play out a singular story through original and modern creations, with sillages as powerful as they are unexpected they'll lead you on a sophisticated and exclusive olfactory journey, one that is deeply moving!


This multi-faceted range of fragrances is made by skillful combination and even distribution of ingredients in the solution composed of 20% extracts. The heart notes reveal themselves upon opening; only the base notes remain. Out of chemistry comes magic, the magic of a unique, perfectly controlled perfume with subtle and voluptuous chords. Like rare perfumes, it has no label and can belong to a woman or a man. It's as soft as a kiss on the neck and as powerful as a thunderbolt. It's captivating! It leaves a delicate olfactory signature in its wake, a promise of love.