Puredistance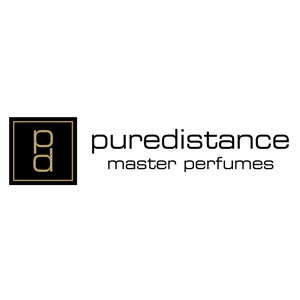 Puredistance, the name alone conjures up a vision of luxury and beauty, but Puredistance is more, much more. A sublime, one could even say philosophical creation that transcends the boundaries of common pulchritude; a creation possessed with inherent grandeur suffusing a magic that fills us with wonder and awe.


The Dream
Jan Ewoud Vos, founder and owner, has created with great passion an unusual concept - Puredistance. "Beauty has always fascinated me in its most natural form. In nature, in people in design, in art. Puredistance means beauty. Pure beauty." Inspired by the image of a woman, his vision was to create a perfume, a fragrance so unique that represented all of the attributes combined with his image. Elegance. Femininity. Exclusivity.


Whether it was coincidence or providence, Jan Vos Ewoud met Annie Buzantian, New York Master Perfumer. And Buzantian lent Vos' concept the appropriate fragrance. A fragrance which she had originally created for herself and which was inspired by precisely the same image that had already influenced Vos.


The Perfume
Puredistance represents grace and femininity and therefore absolutely classic and timeless, far from any fashion trends. The perfume is a testimony of high-quality ingredients and the traditional perfumer´s art. Redolent in its expression to an intimate aura that merges with the skin that similar to a favourite piece of jewellery or clothing - the colour of the perfume alone is suggestive of cashmere or silk - reflects the character of the wearer.


Present, reserved and precious - "understated elegance", the essence of Puredistance.


The Flacon
The fragrance´s expression is in perfect synthesis with the design vocabulary of the base-flacon, which can, according to individual taste, be perfected by the crystal flacon which transforms the fragrance into a portable piece of art in every respect.
Available in two flacon types: Clear Crystal and Black Crystal.
We are delighted to be able to present you this completely exclusive collection