Panorama Eau de Parfum 100 ml
Verwachte levertijd

: 1 werkdag
Voorraad:

3
Olfactive Studio - Panorama Eau de Parfum
Green and wild, Panorama is the perfume of an urban jungle, an interplay of original combinations, like this surprising accord of hot and spicy wasabi.
When notes of myrrh spring up among other warm and bewitching resin-based notes, an incredible contrast emerges with elegance. A full-bodied, generous, and unexpected composition, Panorama opens up the olfactory imagination.
A beautiful landscape with a breathtaking view is referred to as a «scenic view», like in this case. Panorama can be said to be a scenic fragrance.
PERFUMER : CLEMENT GAVARRY @ IFF
CLEMENTGAVARRY
@ IFF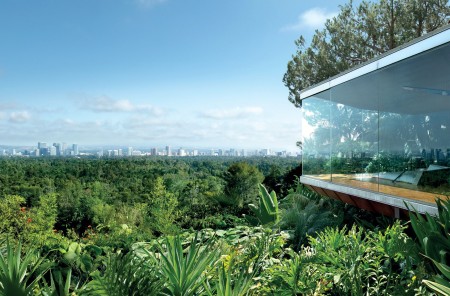 With a great-grandfather who was a lavender producer and an expert distiller, a gardener grandfather who specialized in raw materials in Grasse, and a perfumer father, Clément Gavarry possesses an incredibly rich olfactory heritage. The son of famous perfumer Max Gavarry, Clément was introduced to the art of essential oils at a very early age. When he lived in Paris, he watched his father bringing home samples every night for the family to try.
Clément spent his summers in Grasse. The wafts of jasmine, lavender, and orange blossom that pervaded every square inch of this fragrant city, day and night, during summer harvest season made him dream of exploring faraway lands in search of new olfactory materials.
A graduate of the ISIPCA, the prestigious school of perfumery in Versailles, he was first involved in chromatography and analysis of raw mate­rials before the idea of becoming a perfumer suddenly materialized when he was on a business trip in 1998 in New York, where he still works these days.
Clément hopes to return to Grasse one day to create handmade perfumes with the magnificent materials from his beloved region.

Aromatic Green
TOP NOTES: Wasabi Accord, Fig Leaf, Bamboo Leaf, Bergamot, Lemon
MIDDLE NOTES: Galbanum, Cardamom, Violet Leaf, Fresh cut Grass
BASE NOTES: Myrrhe Absolute, Fir Balsam, Patchouli, Tonka Bean, Vanilla, Musks, Labnanum

FINALIST IN ART AND OLFACTION AWARDS 2016