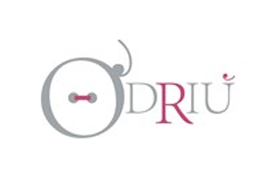 O'Driu is an Italian perfume house founded by artist and perfumer Angelo Orazio Pregoni. Pregoni is also the founder of NoUseART, a movement which promotes performance based on smell. O'Driu began in 2010 with a collection of three fragrances each released in an extremely limited edition of 29 bottles. The brand was expanded thereafter with several lines and collections.
The O'DRIU philosophy is simple: high quality, original products, made to create intense emotions, produced in limited series to be rare and identify their customers.
Starting from ancient recipes, Angelo Orazio Pregoni – the perfume creator – designed intensely emotional fragrances that are truly alive and that create a unique, continuously changing, personal aura.
The O'DRIU uniqueness stemmed from an alchemy of:
– First quality essences, from the world's most renowned producers;
– First quality alcohol, to exalt fragrances without any chemical shadow; a slow manufacture, based on natural exchange, that creates a rich original bouquet of smells;
– High-status brand identity, reflecting the Italian style;
– A really precious product, available only in a few of the most exclusive Retailers.