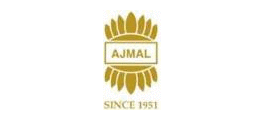 STORY OF LATE HAJI AJMAL ALI

From a Farmer to a Perfumer.
The story of our Founder Father, Late Haji Ajmal Ali is one of the essences of inspiration. Born in a family of rice farmers, hailing from Alinagar – a small village located in Hojai, Assam, India – he realized at a very young age that agriculture would not be able to provide enough to sustain himself and his family.

He had heard about the Oudh trade and how it could be a handsome breadwinner for families in his hometown. He decided to chance his fate with the forest, and this decision would lay the foundation for Ajmal.

In 1951, he decided to move to Mumbai, India with just Rs 500 as his seed capital and set up his first shop at Nagdevi Street in Crawford Market. The rest, as they say, is history.

With honesty, hard work, sincerity and dedication, he slowly and steadily built his business. With his sons also entering the business – within a span of two decades – the family had planted the seeds of the Ajmal Brand and grown them into a strong tree.

Thus, a simple Farmer undertook a sterling journey into becoming a world-class Perfumer.

Ajmal, in its 60 year history of creating fragrances, has mastered the art of perfume making and occupies a unique niche in the world of perfumery in the Middle East. Today, Ajmal is a regional corporate entity with a vast portfolio of the finest and most captivating fragrances available in the region. Ajmal has established a strong presence in the Middle East.