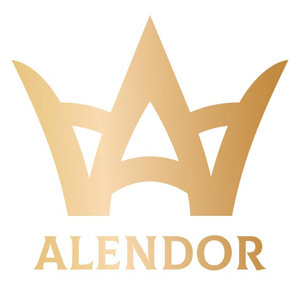 About Alendor:

Our Inspiration

Alendor captures timeless luxury through a blend of German design and the French mastery of perfume creation. Our fragrances take their wearers on a journey of exclusive experiences with authentic designs and scents. Our approach involves the utmost dedication, resources, and passion. We have collected and selected the finest ingredients from around the globe. Alendor's fragrance oils originate in the world's capital of perfumery, Grasse, and our Seductive collection is produced in France. The renowned perfumer Nathalie Feisthauer has formulated this collection's fragrances.
Tanya Ekaterinina Alendor perfumes

The Founder
Born in Siberia and raised in Saint Petersburg, Tanya has always had a passion for plants, spices, and fragrances. While she was growing up, she was amazed by the stories perfumes could tell with their blend of ingredients. After years of traveling, she decided to settle down in Germany to start a new adventure by launching a new line of luxury perfumes with a fusion of eastern and western design and fragrances. The result of three years of extensive effort is the Seductive Collection of Alendor perfumes, with three unique fragrances for men.
Nathalie Feisthauer Alendor Parfums

The Perfumer
For over 30 years, at major perfume companies like Givaudan and Symrise, Nathalie Feithsauer created fine fragrances for iconic clients worldwide. She was trained at the prestigious Givaudan Roure Perfumery School, in Grasse, and began her career in New York in the '90s. Back in France, she resided at the heart of the Montmartre district in Paris, creating scents for many exclusive brands.
Alendor Seductive collection perfumes

SEDUCTIVE COLLECTION
Is it simply chemistry? Or is it something more?
A broken Taboo leads to a Wild Night, followed by a peaceful Silence.
This collection introduces three fragrances with exclusive packaging to provide a unique adventure to the wearer. Each Silence, Wild Night, and Taboo is unique, with a luxury hand-polished bottle and hand-crafted elements. Taboo, with its unexpected freshness and black bottle, conveys a mysterious attraction. Wild Night is a deep and sexy tobacco fragrance in red. Silence, in blue, is a masculine perfume at heart, with a lasting and playful presence. All the scents in the first collection have a concentration of between 24 and 26 percent pure fragrance.