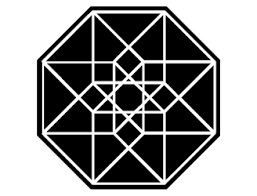 Artisanal, transparent, authentic, luxury, exclusive. These aren't just buzzwords to the founders of French brand Les Indémodables—which means "timeless classics that never go out of style"— but rather inform every aspect of their stunning perfumes.

Launched in 2016, Les Indémodables is headed by wife and husband duo Valérie and Rémi Pulvérail, who have decades of experience in the perfume industry. As a retailer specializing in beauty, Valérie wanted to create rare and beautiful perfumes akin to an olfactive wardrobe for her retail clients that was classic, timeless yet unconventional: Les Indémodables. And Remi, after 20 years as an ingredients sourcer for Givaudan, started his own lab, L'Atelier Français des Matières (The French Workshop of Materials), the site for the production and manufacture of their perfumes and other niche perfumes.

Their model is a throwback to the quality of past perfume production. Rémi globally sources ingredients from producers whose crops are exclusive to them. Les Indemodables uses in-house extraction techniques, creating a unique palette of rare natural extracts. And speaking of transparency and authenticity, not to mention luxury— each bottle lists the percentage of expensive naturals used in each formula. The result? This attention to detail is evident at first sniff: familiar notes—rose, orris, mimosa, ambergris—that smell uncanny, kaleidoscopically rich, and heart-breakingly beautiful.

FOUNDER & CREATOR
For more than 20 years, the founder Valérie Pulvérail has been evolving in the world of perfumery. From her beginnings in sales, through her teaching in beauty institutes, to managing the marketing and operations in a network of select perfumeries, Valérie has worked behind the scenes as well as on center stage.

In January 2012, aspiring to gain her independence, she gave birth to an ambitious project by creating Le Bistro de la Beauté in Annecy, France, an elegant and friendly space designed around three areas: luxury perfumes, skin care, and makeup. Its uncompromising guiding principles are expertise, counseling, and education. This approach continues to attract more of the most trend-setting brands that are already available in this one-of-a-kind space.

For the past four years, she has taken the time to listen to as well as educate her clients. Valérie has understood that, once they have some education and awareness, clients look above all for long-lasting, rare, and high-quality fragrances. She has met the needs and challenges her clients have proposed by taking a leap of faith and creating her own collection of perfumes.