AQABA (Miriam Mirani)
Miriam Mirani, schepper van "AQABA", heeft zelf een leven geleid dat bruggen bouwt tussen oude en moderne werelden. Ze is geboren uit ouders waarvan de cultuur de tradities van Oost Europa en het Middellandse Zeegebied belichaamt. Mirani brengt haar jeugd door in de culturele hoofdstad van Oostenrijk, Salzburg, het Midden-Oosten en Amerika. Ze studeerde muziek aan de Eastman School of Music in New York en de Serre in Salzburg, Oostenrijk. Op de leeftijd van 20 begon ze aan haar zoektocht naar kennis van de buitenwereld wat zou uitgroeien tot een ontdekkingsreis die meerdere jaren in beslag zou nemen.
Gewapend met de tijdens haar studie opgedane kennis van eeuwenoude beschavingen, hun taal en geschiedenis, reisde Mirani door de zuid Egyptische woestijn oases, verbleef ze bij de bedoeïenen en werd ze verliefd op de kleuren en de magie van de Sinai Woestijn en de Nijl Delta . Aan de rand van de Rode Zee, voor iedereen zichtbaar, liggen de hoekstenen van de antieke wereld, de parel die AQABA heet. De hier opgedane indrukken blijken eeuwigheidswaarde te hebben. Mirani hoopt dat zij deze indrukken van donker mysterie en duizelingwekkende sensuele schoonheid op een dag op een of andere manier met anderen kan delen. In het Marokkaanse Midi-Atlas gebergte treft ze eeuwenoude gebruiken en tradities aan en observeert ze ambachtslieden die schitterende rode en goudkleurige oliën in hun gecompliceerde werk gebruiken.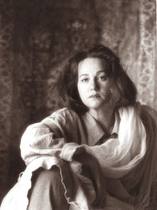 In 1985, keert Mirani terug naar de Verenigde Staten om daar haar opleiding formeel af te ronden en voltooid ze twee universitaire studies aan Columbia University van New York. De gedachten aan het Midden-Oosten laten haar niet los en in 1993 besluit Mirani terug te gaan om de magie nader te onderzoeken. In 1995 begint haar zoektocht naar die ene "missing link" die de oude wereld en de moderne tijd met elkaar te verbindt : "AQABA".
In AQABA bloeide volgens de eeuwenoude legende de liefde op tussen Koning Solomon en de Koningin van Sheba. Het was deze liefde de Miriam Mirani inspireerde tot de ontwikkeling van AQABA een uitnodigende warme en elegante geur met een vleugje mysterie.