About La Maison de la Vanille
La Maison de la Vanille Creates and Markets Original and Selective Perfumes: Founded in 1996 Operating in Provence (France) Specialties: Explore the Vanilla olfactory themes Enhance Natural and Exotic Components, Oriental Fragrances (Patchouly, Amber, Oud, Oriental Vanilla)
La Maison de la Vanille ("House of Vanilla") is a French niche perfume house which offers fragrances built around the sensuous and beloved aroma of vanilla.
A collection of Vanilla-based fragrances inspired by exotic locations around the world—Antilles, Madagascar, Mexico, Tahiti, the Tropics—pairs vanilla with florals, fruits and spices, to offer a wardrobe of vanilla fragrances that vary in sweetness and temperament.

Absolu de Vanille pairs vanilla with classic oriental notes for a woody and spice effect.
Vanilla--rich, warm, surprisingly versatile vanilla--is one of the most popular notes in the fragrance world.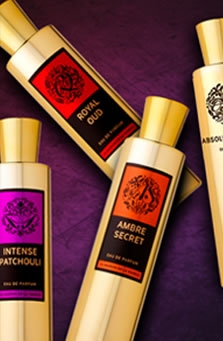 Les Parfums d'Absolu