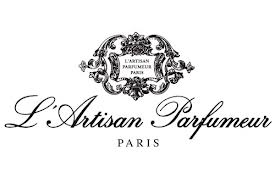 Founded in Paris by perfumer-chemist Jean Laporte in 1976, L'Artisan Parfumeur was in the very first wave of what we now know as "niche" perfume houses. L'Artisan Parfumeur was born of the French tradition of the Art of Fragrance, inspired by nature.
With an avant-garde spirit and a touch of alchemy, L'Artisan Parfumeur worked from the outset with the highest quality materials, forging them into the most original, and sometimes shocking, compositions.
The brand captured the hearts of a band of true fragrance aficionados, who were looking for quality, craftsmanship and authenticity. We were certainly ahead of our time ! Little by little, word spread, like a closely guarded secret…
Even the way we work sets us apart. We collaborate with a family of perfumers – big names in the world of perfume such as Bertrand Duchaufour, Anne Flipo, Olivia Giacobetti but also emerging young talent such as Karine Vinchon. We set out to translate a journey, a chance meeting, a memory into a fragrance. We work from a blank canvas with the perfumer.
We are opposed to marketing-led "need-gaps," briefs born of "mapping" spreadsheets, me-too launches, not to mention the world of sniff tests and focus groups…
For us, quality, the selection of the finest ingredients and craftsmanship in our packaging is everything.
Our heptagonal, seven-sided bottle and black packaging are our signatures, with accents of color to differentiate our various olfactory stories.