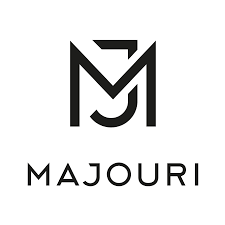 " True Encounters "

MAJOURI believes life is built on encounters—with people, places, passions—energizing as a new perspective, comforting like a sense of home. Perfume expresses these connections, these true encounters.

Crafted in France from blend to bottle, MAJOURI's cross-cultural identity shapes the creation of experiential fragrances with generous and authentic character. Expertly blended in the home of French perfumery, Grasse, each perfume is composed of precious and natural ingredients from around the world.

Encounter perfume - the differences, the connection.

ROOTS MADE MODERN
MAJOURI was created in Paris in 2017 by Hadi Masmoum. Native of the Orient and bathed since his childhood in the world of perfumery, he launched MAJOURI to make heritage modern.

Hadi Masmoum has a passion for the South of France where, in Grasse, he studied perfumery. He fell in love with the light there—a light common across the Mediterranean basin that cultivates both the Rose de Grasse and the Damask Rose of his origins.

The name MAJOURI is a homage to these shared experiences, blending 'Maa' the word for water in Arabic, and 'Jouri' meaning Damask Rose.

MAJOURI is an olfactive encounter, where passion meets perspective, and past meets future.

« It is the lives we encounter that make life worth living. »
Guy de Maupassant

CRAFTED IN FRANCE
A MAJOURI perfume is made in France, from scent inside to sensation in hand.

Perfume compositions are conceived and developed within the art of French perfumery. In close collaboration with prestigious "noses" in Grasse, France, Hadi Masmoum starts the dialogue. He encourages each perfumer's freedom of expression, and invites a uniquely French perspective to interpret his own olfactive sensibilities.

The MAJOURI perfume bottle is also a cross dialogue: styled in architectural proportions and textural motifs, with a warm golden cap like a rising or setting sun, its glass body emits brightness and purity. It is produced in collaboration with Pochet du Courval, France's most prestigious craftsman of luxury perfume bottles, founded in the early 1600s.

Blended with expertise, carefully elaborated, MAJOURI is a contemporary expression of timeless French savoir-faire.

CONSCIOUS CREATION
MAJOURI is committed to responsible creation for the encouragement of responsible consumption.

From the beginning, MAJOURI perfume bottles are designed to be refillable, endlessly. They can be replenished at home, with individually sold refills, or at MAJOURI stand-alone boutiques by a signature perfume 'fountain'.

This eco-responsible approach reduces waste and reinforces a notion of timeless design and fidelity. It allows customers to return, time and time again, to their perfume signature among MAJOURI creations.