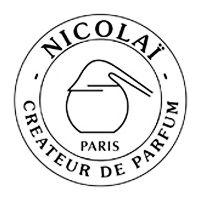 Patricia de Nicolaï
Born in Paris, Patricia de Nicolaï spent her childhood in the Guerlain family home in Paris. A home in which she has been in contact with 4 generations of Guerlain.
Later, Patricia studied chemistry and attended ISIPCA university which specialised in perfumery in Versailles. Quickly, she developed her talent for perfume creation and took her first steps into the world of perfumery whilst working in two prestigious companies: Florasynth, (from 1982 to 1984) and Quest International, (from 1984 to 1989). She worked alongside well-known perfumers such as Maurice Roucel, Jean Claude Delville or Christian Bastard Lafitte.
In 1988 she received the prize of best international perfumer from the French Society of Perfumers (SFP). The first time a woman had received this prize.
In 1989, with her husband Jean-Louis Michau, Patricia started 'NICOLAI, parfumeur-créateur' and decided to continue the prestigious family tradition of perfume creation. The concept was to emphasise the role of the perfumer. A perfumer free in his creative choices and free to use the best quality ingredients available.
With an impressive number of creations, Patricia de Nicolai has succeeded in building one of the largest collections of fragrances in the contemporary perfume business.
She is in charge of the creation of the fragrances as well as the purchase of the raw materials and the making of the concentrates.
In all these creations her personal style appears, giving a real signature imprint. Patricia de Nicolaï's creations are identifiable, original and elegant reflecting the high Parisian 'parfumerie' and 'Le luxe à la française.'
Patricia de Nicolaï is very active in the profession.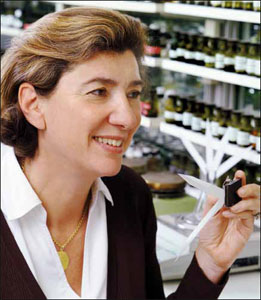 Since 2008, she has been the chairwoman of the Osmothèque and conducts more than 30 conferences a year.
She is also a member of the technical committee of the SFP, a committee composed of perfumers who are particularly responsible for the classification of fragrances according to the olfactory family to which they belong.
Patricia is the first woman fragrance designer to receive the 'Legion d'Honneur' which was awarded to her in 2008.
She is also the only independent woman perfumer to have her own fragrance company.