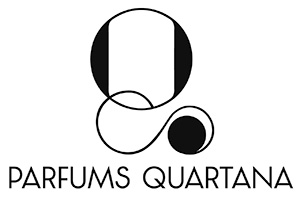 New for Autumn 2016: Les Potions Fatales by PARFUMS QUARTANA:
"Even bees, the little almsmen of spring bowers, know there is richest juice in poison flowers" - John Keats
Les Potions Fatales explores the treacherous beauty and intriguing lore behind nine of the world's most poisonous flowers. At once tantalizing and perilous, these mortal fleurs have been used to nefarious ends throughout history. Yield to their charms and surrender to a fragrant femme fatale (or homme fatale) — seductive on the outside but ultimately dark, sinister, and dangerous.
Created by Joseph Quartana, founder of both Six Scents Parfums and the former cutting-edge fashion boutique Seven New York, PARFUMS QUARTANA is a new premium fragrance line within the Six Scents umbrella exploring singular themes through a series of prestigious limited-edition scents. The brand is the culmination of Joseph Quartana's unique vision, produced in small batches using the finest ingredients and precious oils.
Les Potions Fatales was perfected over the course of 2.5 years with the accomplished noses of our fine fragrance partner Symrise.
A portion of proceeds from sales of these fragrances will benefit the American Association of Poison Control Centers.
All original artwork by Aerosyn-Lex Mestrovic. Based in NY and Tokyo, Aerosyn-Lex Mestrovic has been exhibited at the MoMA, The White House, Art Basel, and his work is a part of the Smithsonian Collection. He was awarded as Top 40 Alumni of Pratt Institute and the SCOPE Grand Prize. @aerosynlex
Les Potions Fatales will be released globally in November 2016 to select prestige apothecaries, boutiques, department stores, and hotels. See our list of stockists for a store near you.

Les potions fatales: venetian belladonna, bloodflower, midnight datura, digitalis, hemlock, lily of the valley, mandrake, poppy soma, wolfsbane