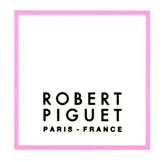 Acknowledged by peers, the women he dressed, and the press as "the most Parisian
of fashion designers," Robert Piguet, while programmed to be a financier, was, in fact, destined to become one of the legendary figures of haute couture. Robert Piguet was born in Switzerland. At 17, in the face of heavy opposition from family, he left Yverdon for Paris where he found employment first with Redfern and later with Paul Poiret, his lifelong friend and quite possibly, the most influential designer in the history of haute couture.
In 1933, having completed his training at two of the most important fashion houses of the Twentieth century, Piguet opened his own house in the Rue de Cirque. There he became known for the delicacy and reserve of his morning and afternoon dresses, a certain flamboyance of color in clothes for evening and for the perfect cut of his thin grey flannel suit…every collection a reflection of his infallible eye, refined simplicity and the quality that most defined Piguet: elegance. In style. In character. In inspiration.
Charming and aristocratic, a connoisseur of literature, painting and the decorative arts, by 1938, Piguet's success and reputation were such that he was presiding over his new and beautiful salon – almost operatic in its opulence – at the Rond Point des Champs Elysee. Among the most prestigious of addresses, the House became destination for the elite of
all Paris…the great beauties of fashion and the distinguished luminaries drawn from the worlds of theatre and the arts. In fact, upon Piguet's death, Jean Cocteau, a dear and trusted friend, as was Colette and the great director, Jean Marais, wrote of Piguet "he loved, he invented, he gave…a generous and vibrant member of our team."